A compelling read and an exceptional debut that leaves you hungry for more …and hoping that the world takes note.
A young Israeli student
stumbles across a strange video on the Internet, inadvertently triggering a chain of events that threatens to not only disrupt a covert plan devised by the world's three superpowers, but also jeopardize civilization itself.
US Army veteran Troy King
spends his days pushing paper for an intelligence agency. Haunted by his failures and his emotional and physical wounds, he is obsessed with the government's hidden agenda and embarks on a mission that sends him spiralling out of control.
Young, naive and hungry for adventure,
David Arbuthnot moves from England to the US with his wife and young son to work as an Internet/social media expert, only to find himself in the remote, war-scarred mountains of Afghanistan, fighting for his life, his marriage and his sanity.
US Special Negotiator for Middle Eastern Affairs,
Senator Griffin Kirkland, thinks he has it made, until a bizarre incident with the President changes everything. Isolated and confused, he turns to his oldest friend for advice and discovers that he's destined to take on a whole new purpose.
"From the White House to the Somali desert, from Bali to Afghanistan, its characters are by turns dysfunctional, bumbling, gut-wrenchingly naive and refreshingly sane."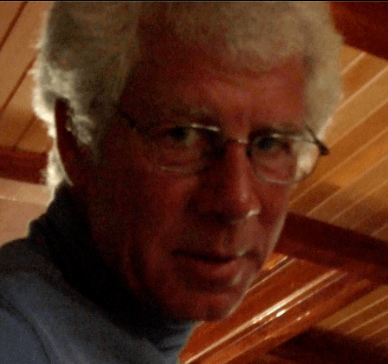 "
A gripping read. I could not put it down!
The fast action interspersed with profound philosophy and the advancement of the very believable plot over at least 6 different scenes all weaving towards an eventual whole story requires full attention. The grasp of the many technical details must be based on very thorough research, yet they are explained in straight forward language and contribute to the plot. Perhaps the outcome is left as it is in preparation for a sequel? I hope so!!
Reviews
I have just finished reading HOMININE for the first time, I confess I first ordered it as Lewis and I were schoolmates fifty years ago but the synopsis and reviews told me it was the sort of story that would be 'up my street''. It certainly was a wild ride and gripped me from cover to cover. Initially, I felt that Hominine crystallized in me the deep cynicism I have developed throughout my life towards leaders, leadership, globalization, vulnerability and mismanagement of resources by entities with deeply selfish and dangerous agenda. I was also able to relate to numerous of the scenarios personally, having experienced first hand the horrors of Somalian piracy, whilst 'knowing' that there had to be more to it than a few disaffected fishermen. I know the areas described in Switzerland so I could envision the accuracy of the descriptions there and I have recovered from deeply personal trauma to emerge on the other side of horror such as David did in the book. I appreciate the ideals of the original 'Hominine project' but fear the 'weatherman' application is far more likely in our world. I would love to see this story made into a movie or television series, it would be a success i am sure and a credit to my old schoolmate who clearly 'done good'. Here's to the next book Lewis - sooner the better!
Michael J. Robson
...
retired - maritime industry
Hominine is a great modern-day thriller that brings you on a page-turning rollercoaster, with occasional philosophical interludes that make you ponder where we are going as the human race. This fast-slow-fast pace is a very appealing characteristic of the book. It weaves together several plots, leaving subtle clues as to how they might come together in end, yet keeps you guessing all the way. I got as much of a kick out of reading this book as I would from other masters of the art – Lee Child, Kathy Reichs, Stieg Larsson. Looking forward to the next one, Lewis!
—Stephen Cullen
I had the privilege of reading a pre-release first draft of Hominine. At about the halfway point, I noted that it felt like a master work the caliber of Grisham, Clancy and Brown. This is clearly no entry-level work, but the craft of a masterful storyteller. In retrospect, the Hominine Project represents the Sword of Damocles for the information age. Hominine weaves a tale of intrigue and espionage tightly coupled with political greed and a global power grab. Purpose coupled with power tends to corrupt. Political corruption frequently spawns war and, with this novel, Evans surpasses our worst fears, turning an effort to better mankind into a possibly indefensible weapon. Yet, Homininegoes far beyond simple entertainment. It provides clarity that can alter our course and lead us all to an understanding that will alter even outcomes already set in motion. It should be required reading for anyone in politics, technology and business who's looking for new ideas in doing something extraordinary.
—Ken Camp
A penetrating page-turner by a new writer with an awesome command of the issues and dangers facing humanity in the 21st century.
—Bernie Corbett, General Secretary, The Writers Guild, London
I am a big Tom Clancy fan and love thrillers. Lewis has created a masterpiece. It is amazing to think that this is his first foray into thrillers. I found this book a compulsive page-turner that drew me in deeper and deeper. A must for your bookshelf, ipad or reader!
—Brendan Foley, author of The Yin Yang Complex
Hominine is an interesting and timely piece of work – Zeitgeist meets Dan Brown meets 24. Modern geopolitics and terrorism as seen through the eyes of an aging, disillusioned hippie who's now very much a part of the establishment he once railed against. It is a tale about deadly next-gen weapon technology developed through 'new age' discoveries – but implemented without the corresponding 'new age' wisdom. It's Einstein, Oppenheimer and the atomic bomb all over again. Can mankind's 'higher awakening' empower us to exist beyond the confines of modern consumerism—before the powers (both governmental and corporate) behind the status quo eliminate critical thought and the dissent it leads to?
—Randy Paré, Editor, RYKV Online e-zine
Your book is so spot on and moves further away from fiction with each passing day's headlines.
—Paul Biedermann
A lively and thoughtful excursion into the hypersensitive nerve centre of modern human destiny. Articulately narrated and well researched, Hominine skillfully combines minute factual detail, the precarious balance of human strengths and frailties, and philosophical contemplation of global proportions. A thumping good read that actually makes you think.
—David Ferguson
This book is amazing! The factual accuracy itself in so many disparate settings makes for a compelling and fascinating read. There is also a depth of maturity, almost as if Evans has poured his entire life's experience into this tour de force.
—Adam Huber
Lewis has penned a story that sounds more like fact than fiction. It leads one the think that anything is possible, that there really are no controls or borders for the people that run our affairs for us. The parts are well connected and the characters distinctive.
—Ziona Etzion
A great novel illustrates our personal connections to questions of humanity and Hominine is therefore fittingly titled. It poses essential questions, weaving them from beginning to end through a nail-biting thriller that takes you around the world, across cultures and into intimate relationships. This novel challenges our accepted wisdoms head-on, and Lewis's style of writing forges a connection with the reader that will alter lives and have an effect on generations to come. His richly developed characters and narrative make for a work of art.
—Linda Stringer
"
A gripping read that feels too close to reality. Very detailed and well researched with wonderful characters. I very much enjoyed growing with the characters and seeing them change, bumble, and overcome. In today's political climate, it is not hard to see a story like this unfold. Which is terrifying.
Marc mcpherson
Rancher and Marketer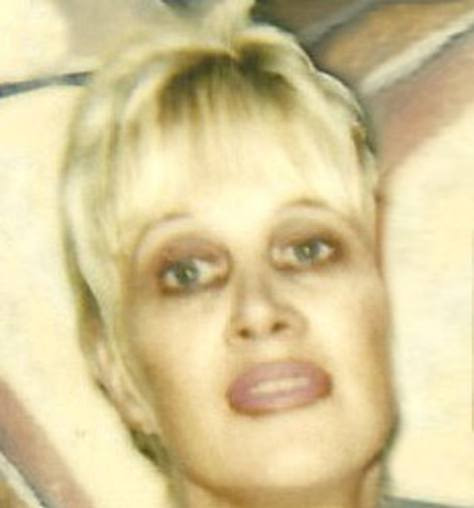 "
A complex story that encapsulates everything I seek in a book.
An excellent storyline that develops at a quick pace and held me captive from page one.

I would consider this to be primarily a guy's book but any woman who keeps abreast of the goings on in the world today will find the content riveting, tackling issues that are very current and too terrifying to contemplate. Of particular interest to me was the sensitive handling of the relationships between the main characters in this book, especially that of married couple Griffin and Sheryl, whose dysfunctional marriage had hit rock bottom, but we are reminded that there always exists a chance to reinvent our reality.

Hard to believe, Lewis, that this is your first attempt at writing! Really?? A story awaiting a script and a 'blockbuster' movie! Hope you are working on it!

Keep writing, my friend. I cannot compare you to the popular 'crime' writers of the day as I am not familiar with any of their works, but your attention to detail and your ability to draw your reader into the story reminds me of one of my favourite writers of all time – John Steinbeck. It is within you, Lewis, to join that exclusive club!
Dee Rowland
activist, writer and performer
"
The plot was masterful, the writing crisp, descriptive and attention grabbing!
The cover of this book caught my attention. The Eagle is the symbol of the United States of America: the blood-stained head made me think this would be a typical thriller based on military might. Never assume anything! Political intrigue?—yes!! Typical American military might?—definitely not typical! A danger to humanity?—frighteningly so! Hominine took me by surprise in many ways. The premise is unique. I realize that everyone who reads a book, draws their own impression of it, but I think few could be disappointed. I read many books—some wonderful, some are very flawed. To me, Hominine, is outstanding!
Gloria Antypowich
Author (contemporary romance)
"
I just read Hominine for the second time, and I'm as blown away by it as I was the first time I read it. It's rare for me to read a book twice, but this one more than warranted it, with its richly layered plot and intriguing political, social and human elements. Even though I remembered the story, I'd forgotten that it contained so much profound wisdom and, once again, I didn't want it to end. Lewis is an extremely gifted writer and I can't wait for his next novel (which I'm hoping he'll write this summer, in 2017). I may be married to this man, but I'm also an editor and a very discerning reader. I 'take no prisoners', when it comes to a really good book.
What did you think?
Write your review here

Write your review of Hominine here: